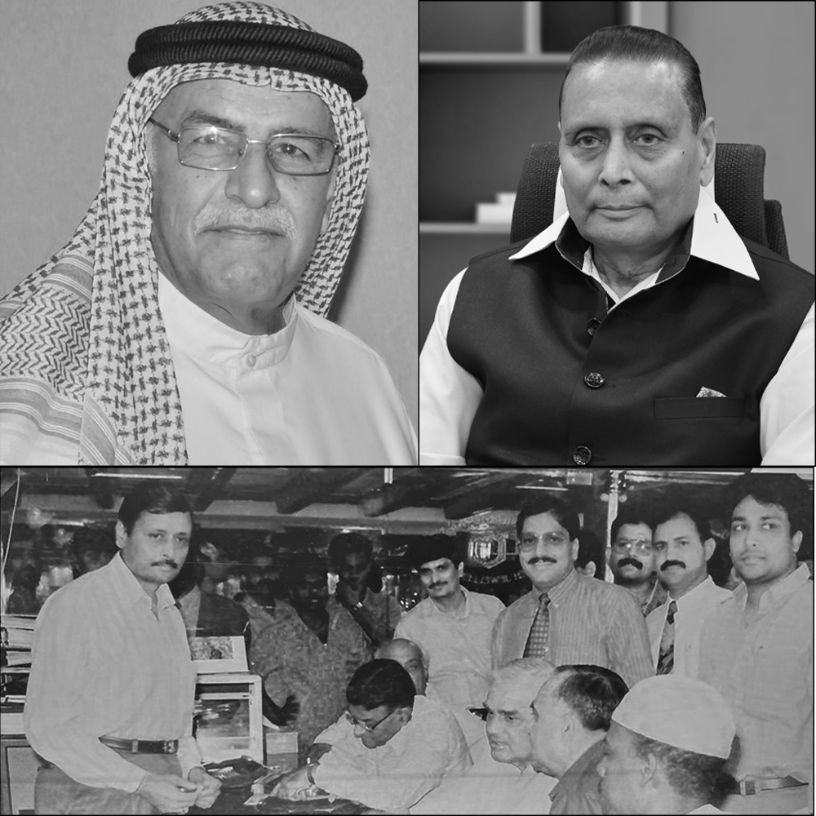 In 1992, Mr. Ramesh Vora & Mr. Quwaider Al Bafleh joined hands together and started BAFLEH Jewellery their first office started with a single counter on the Mezzanine floor of Gold Souq in the gold center building.  They began their journey by selling twenty one carat(21K) of gold.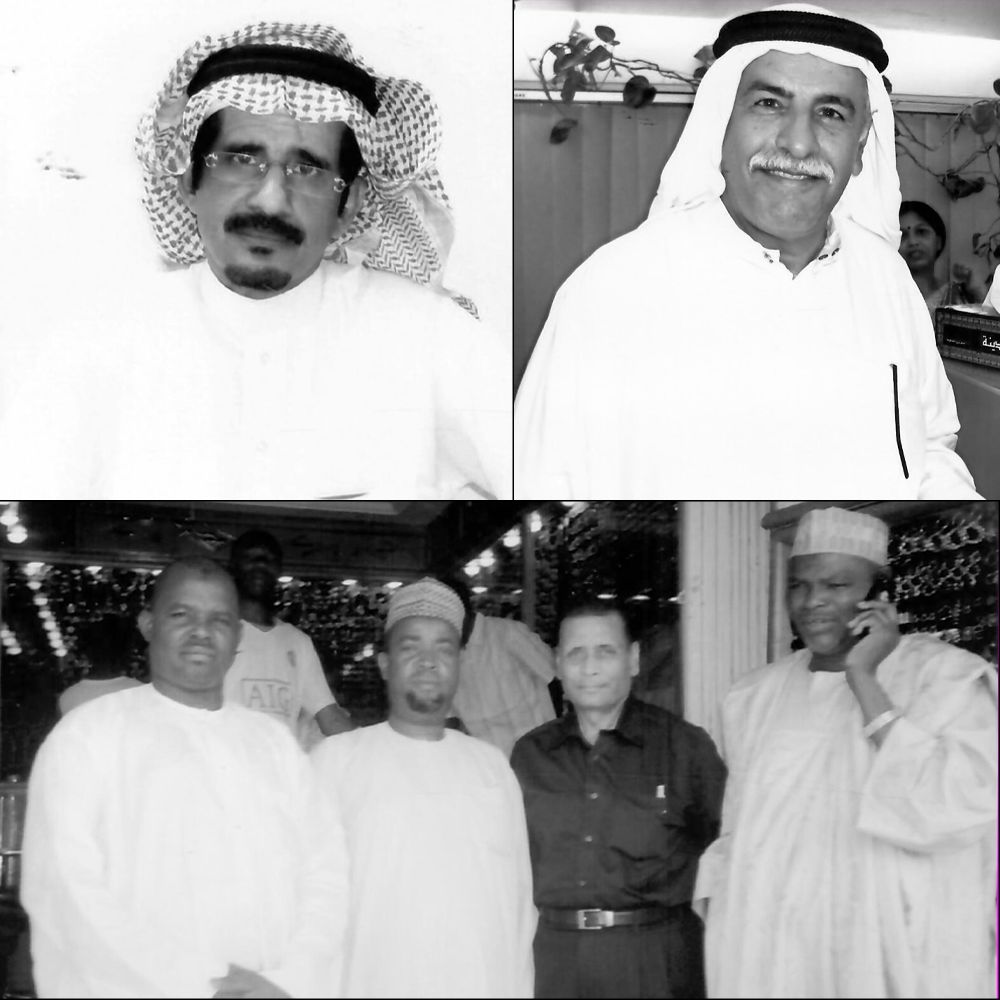 Two years into the business, the company had started tasting success with 21K Jewelry . Mr. Ramesh Vora saw huge potential in another jewelry segment of the industry 22k. He decided that the company should cater to both 21k and 22k clients and thus began expanding the company.
In 2002 BAFLEH started trading in 18k, our first suppliers were from Italy. We thank our Italian suppliers for their never ending support and cooperation.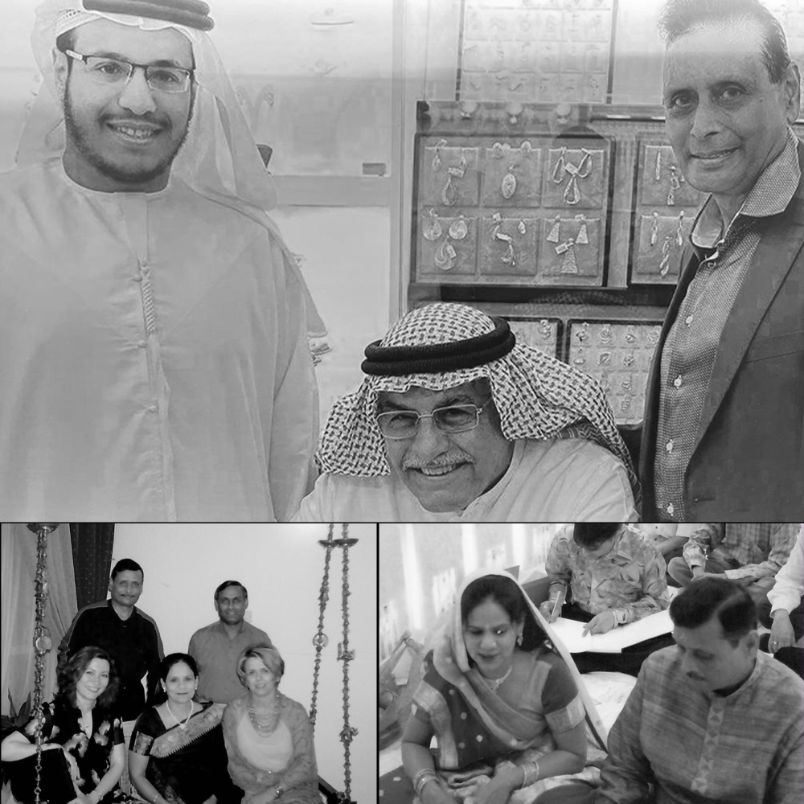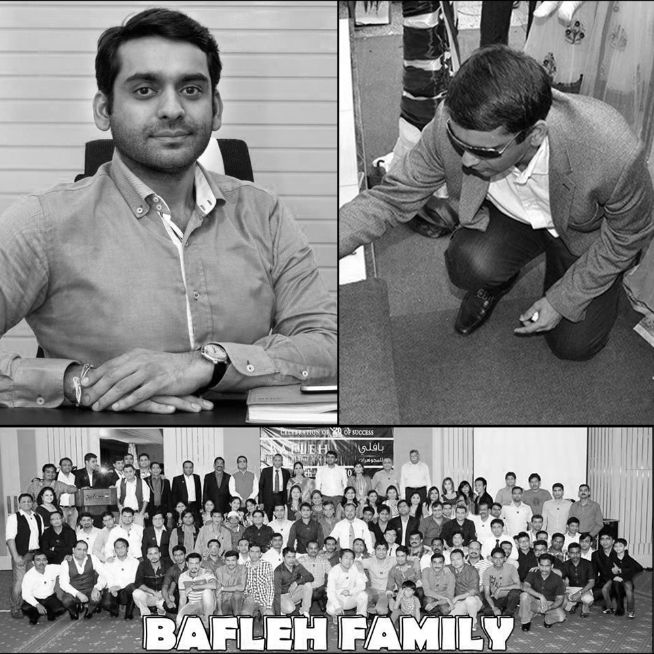 The company turns a new page this year as Mr. Chirag Vora joined the partnership business. Looking back, his business acumen and passion helped the organization achieve new heights.
BAFLEH name is now synonymous with Gold Jewelllery Wholesales. As a part of the group's long term strategy of diversification, Diamond Jewellery wholesale company started. This helped the group gain a foothold in the growing GCC Diamond market.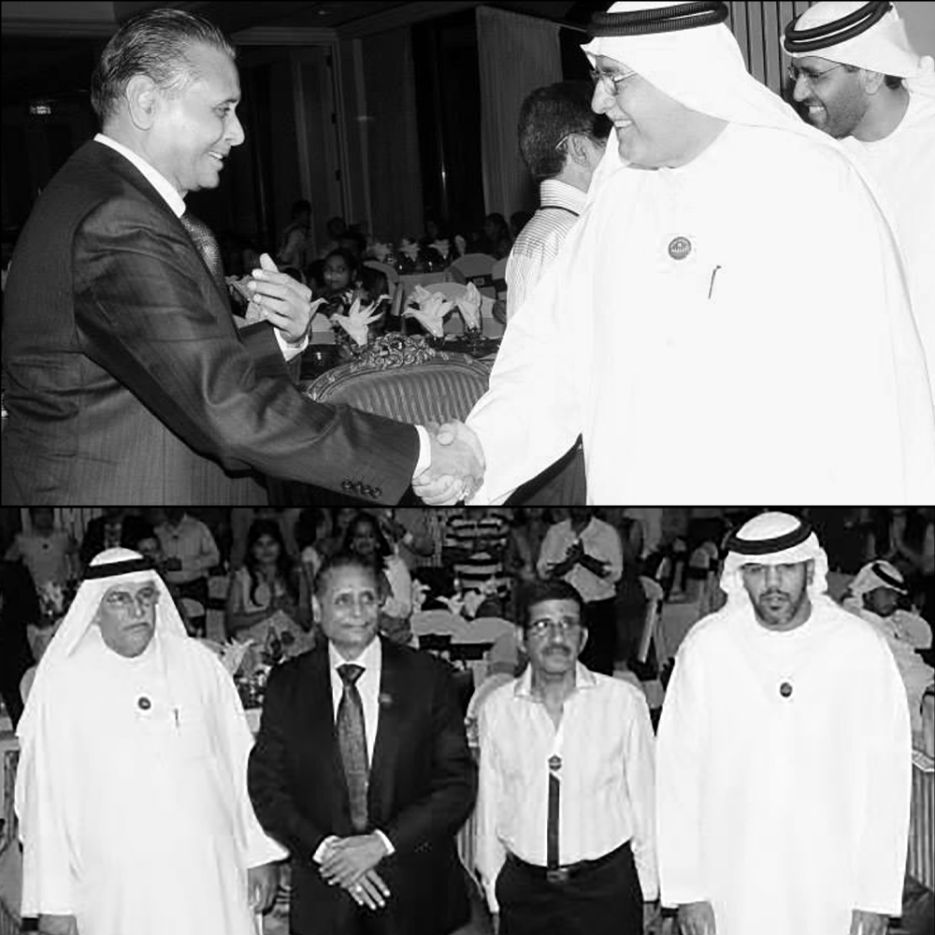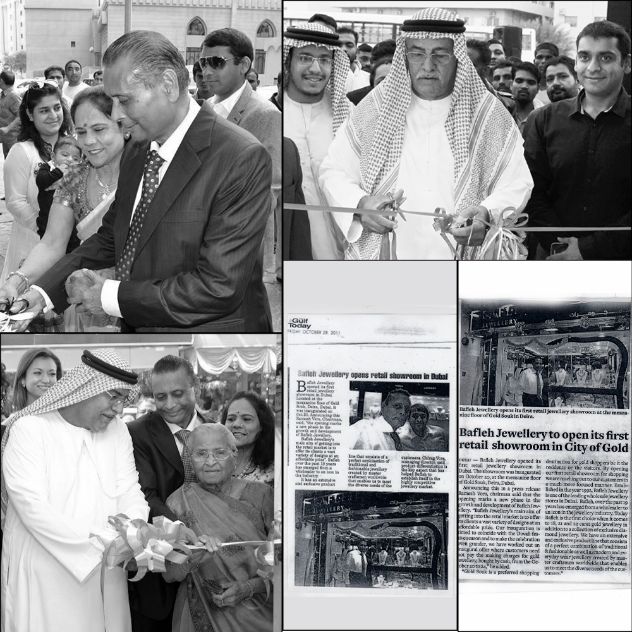 We have extended our BAFLEH's journey into retail in 2011. Our first retail store opened in Al  Quoz Mall, Dubai. It was a very exciting moment for us, A warm thank you to our hard working staff members and to our customers for making the opening memorable. Along with venturing into retail market BAFLEH Jewellery also opened a Gold Testing Laboratory in Gold Souq Deira.
The group opened a wholesale outlet in Kuwait. With this new opening, BAFLEH group increased its footprint to 15 locations in the GCC market. This has made BAFLEH group a strong regional player. The group is celebrating 30 years of unparalleled success. The management's vision is making the BAFLEH brand a truly global presence. BAFLEH jewellery would like to honor a Special Thanks to its Staff members(Bafleh Family), Customers and Suppliers for their unconditional support and passion.